Here is an interview with Stacia Willson about Red Ribbon Week.
Thanks to everybody at the KENS 5 Morning Show!
I had a BLAST!
"Discover How My Programs Teach Your Students About Respect, Responsibility And Making The Right Choices in Life--Guaranteed!"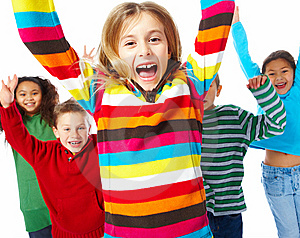 Dear Friend,
Are you planning a Drug-Free, Bully-Free, Reading Encouragement or Character Education Program or assembly?
My name is Mike Cruz or Spikey Mikey as I'm known to the kids, and I'm writing to let you know of the motivational assembly programs that I offer to schools in your area. I currently offer four programs that other schools and libraries in your area have found extremely beneficial.
Programs include:
Reach For Success—Drug Free!
Reach For Success—Bully Free!
Reach for Success—Yes, I Can (Motivational)!
& I Love to Read!
The programs use audience interaction, magic, music, squeaky clean humor, and visual, fun props to encourage your students to have good character, use good judgment, and respect the rights and feelings of others and become avid readers.
All programs come with a Money Back Guarantee!
If you're not completely satisfied that my program entertained the children and reinforced important life lessons, you get 100% of your money back plus I'll donate $100 to your PTA/PTO.
To find out more simply pick up the phone and call 210-625-0627 and we can discuss how I can serve you and your students in detail with these programs. You can also email mike@magicruz.com.
DATES FILL UP FAST, SO CALL TODAY:
210-625-0627